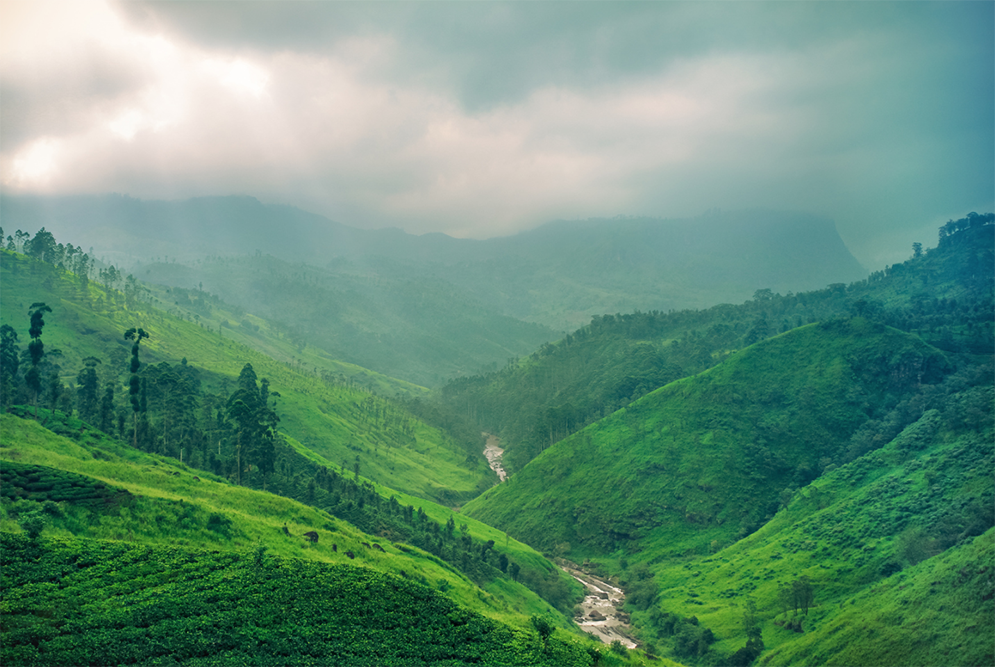 Our Story
Eliya was conceptualized after a bike ride in the utopian hilly town of Sri Lanka called "Nuwara Eliya". A few years back, my wife and I packed our bags and moved to the paradise island of Sri Lanka. At the break of dawn, we would go on biking expeditions. We would cut through beautiful hills, cycled alongside rivers and about mid way through every journey we would stop and treat ourselves to a King Coconut. The refreshing taste of the King Coconut with it's subtle sweetness and ultra rejuvenating powers was just what we needed. For my wife, who is Sri Lankan, the King Coconut has been the only kind of coconut water she has tasted. "Why would anyone drink the green coconut?" For me, it was the best tasting and most refreshing coconut water I have ever had. This hidden secret of the golden nut had to be shared with the world. It was here, amongst the lush vegetation, that 'Eliya' was born.
The name 'Eliya' meaning 'light' in the native tongue is inspired by this village nestled in the hill country of Sri Lanka, Nuwara Eliya.  Our Brand imbibes the purity and spirituality of its literal meaning, and envisions bringing the light to everyone through our organic and sustainable process. 
Our core philosophy is based on being a provider of a healthier future; for everyone.  We believe this starts with the farmer.  Our supply chain ensures remunerations based on fair trade practices, and this partnership helps the farmers build a better future for themselves.